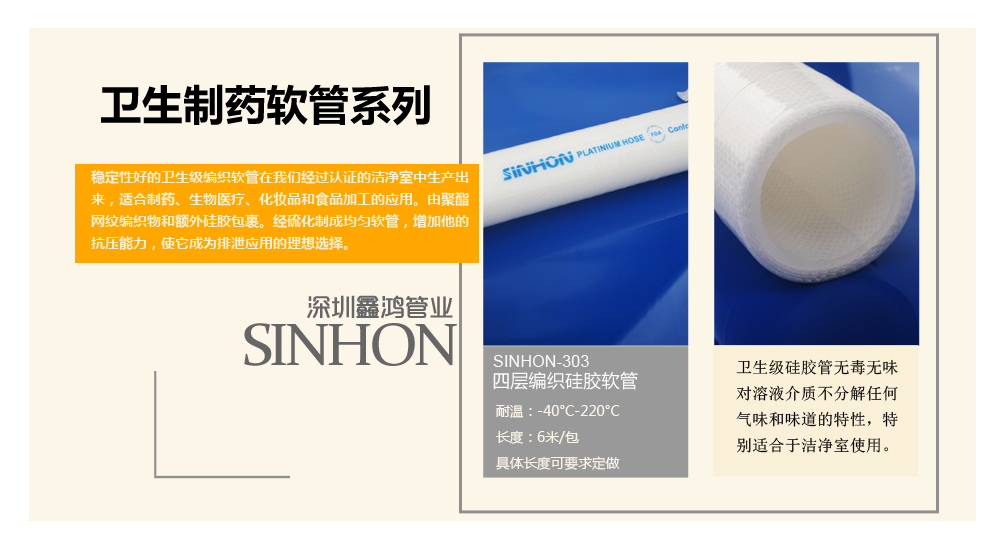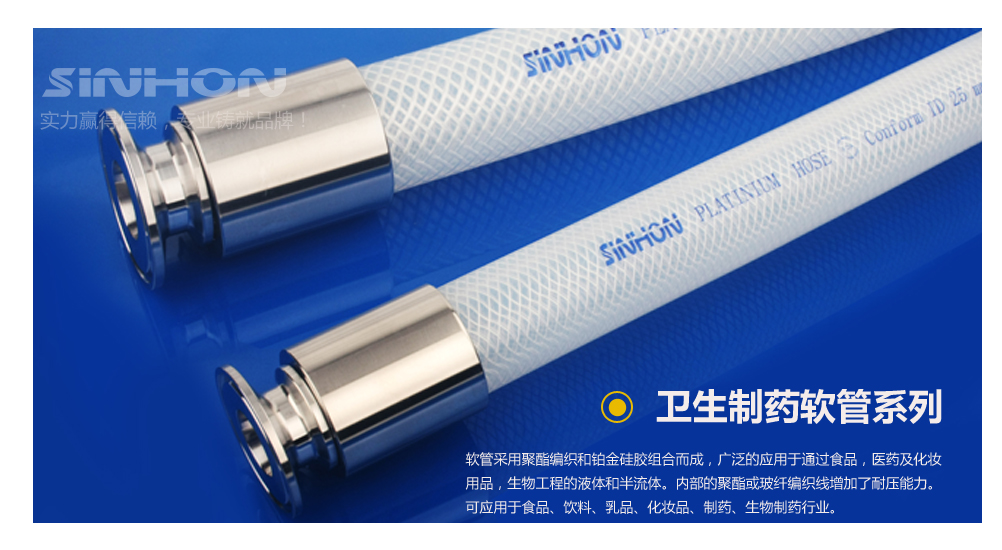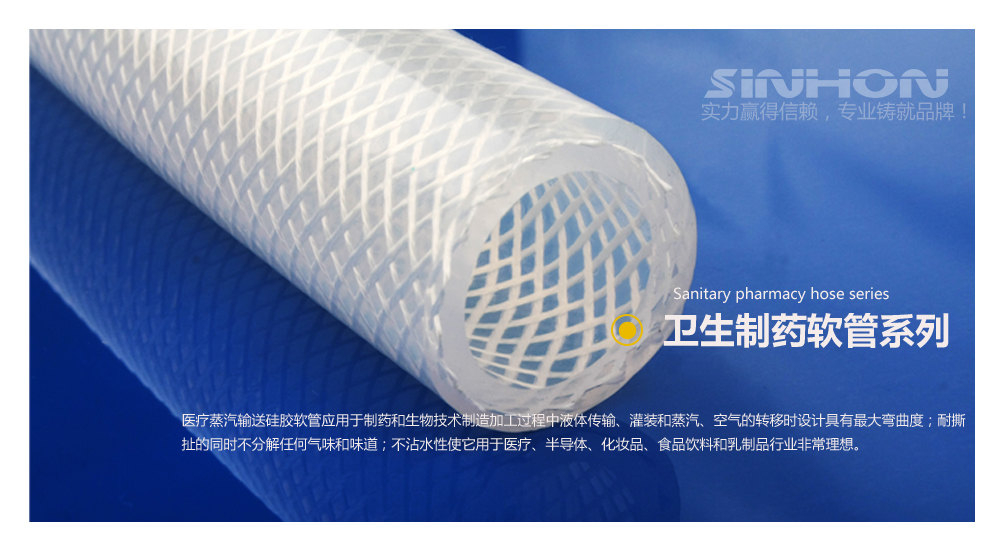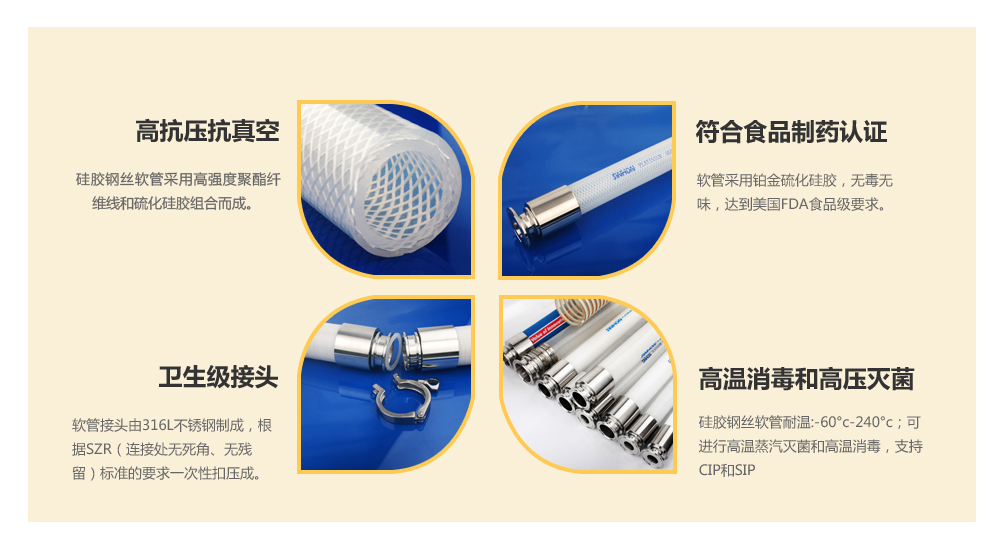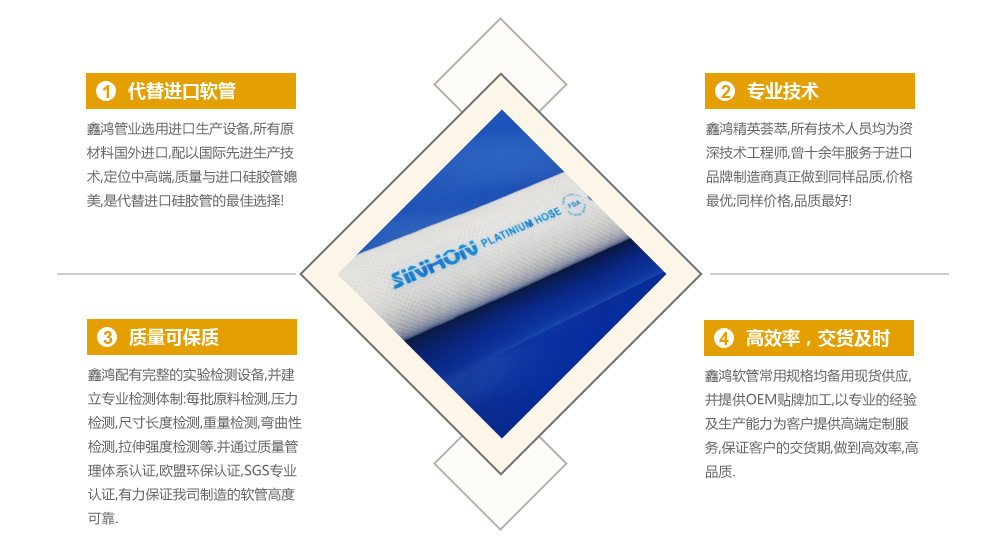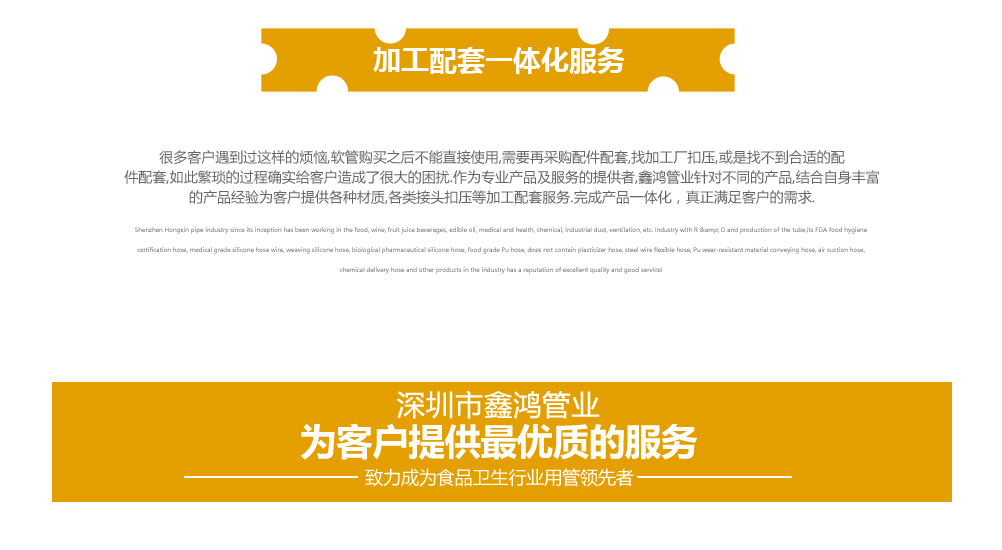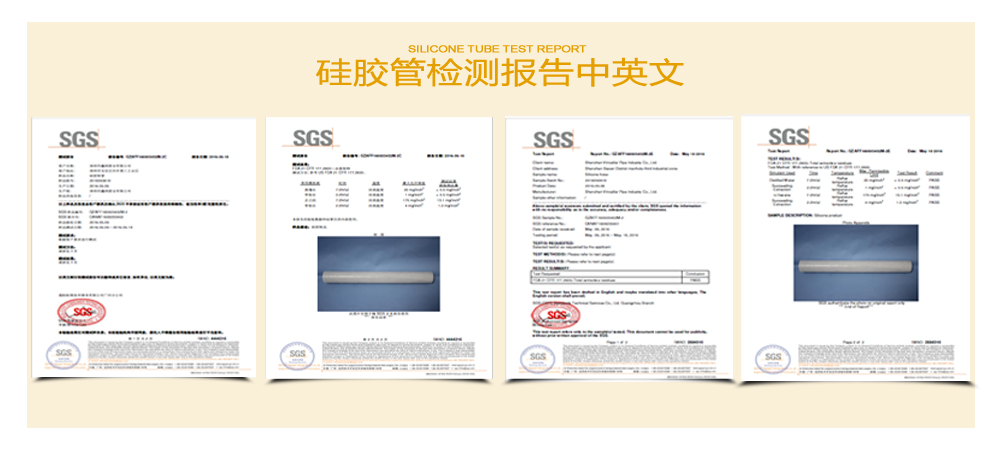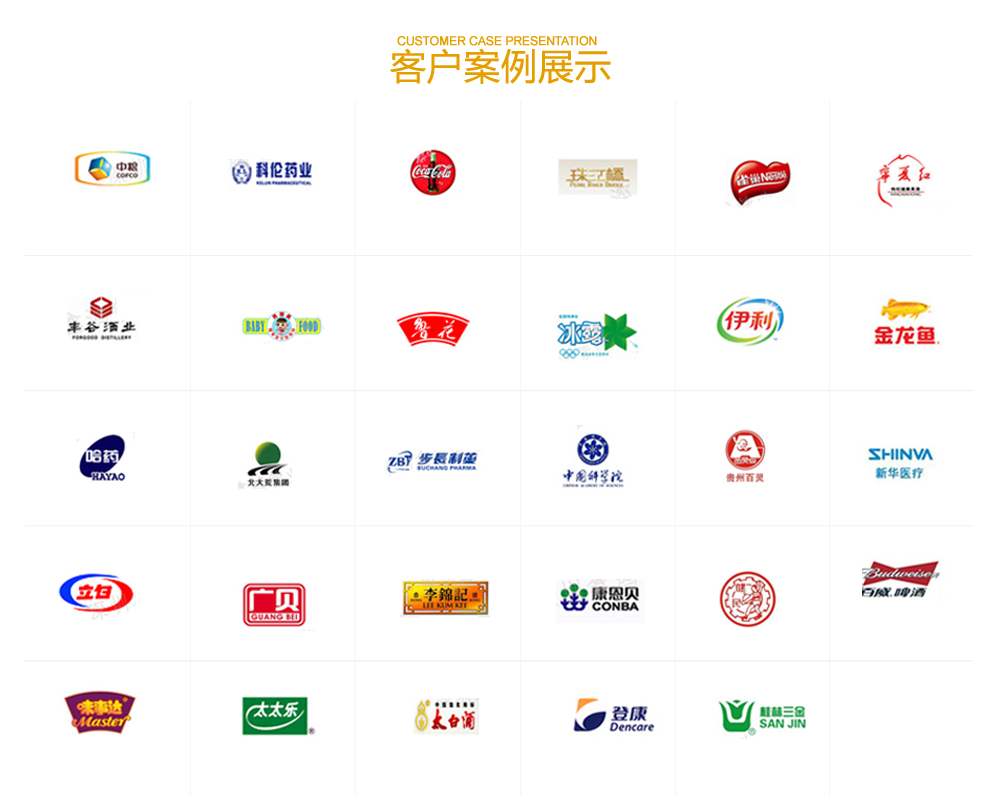 product description:
Silicone hoses using a combination of silicone and platinum woven polyester, widely used by food, pharmaceutical and cosmetic products, bio-engineering of liquid and semi-fluid. Internal polyester or polyamide braided wire increases the pressure capacity. Can be used in food, beverages, dairy products, cosmetics, pharmaceuticals, instruments, bio-pharmaceutical industry.
Applications:
Medical vapor delivery silicone hoses used in the pharmaceutical and biotechnology manufacturing process liquid transport, filling and steam, the maximum curvature of the design have air transfer; tear-resistant without any decomposition odor and taste; it stick aqueous for medical, semiconductor, cosmetic, food and beverage and dairy industry ideal.
Main features: extremely softness; can be autoclaved; extreme temperature resistance, resistance to chemical effects, anti-ozone, anti-radiation, anti-wet; do not leave any taste and odor to the transmission medium; sealed polyester bags, to ensure that health . We can can provide custom lengths, sizes and packaging according to customer requirements.